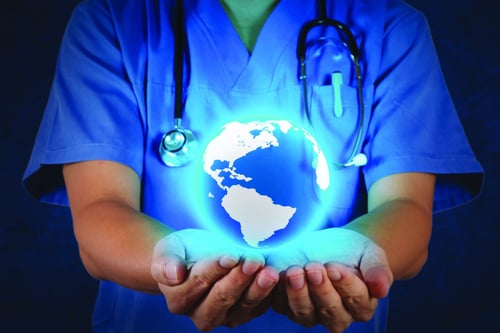 Covid-19 has created new problems for staff nurses while worsening some existing ones in healthcare. Burnout, mandatory overtime, inadequate pay, and benefits are just a few of the common complaints heard from nurses. While healthcare systems work to address these realities facing their staff, Nurses have also been agents of their own change.
Nurses and healthcare systems are taking to Travel Nursing for some immediate relief, to combat some of these problems. Travel Nursing has been an attractive option for a growing and more diverse population of Nurses.
So why are so many nurses taking this leap in their careers?
It's important to understand that many of the frustrations experienced by healthcare workers stem from the same root cause: A lack of control over the terms of their job. Here are a few ways in which travel nursing can be an empowering way to regain some control in your work life:
Explore terms of work like an expert.
Even the most experienced staff Nurse stands to benefit from a helping hand during the onboarding process. There are many possibilities to explore that impact your job satisfaction and determine the best fit; Schedule flexibility, pay, bonuses, reimbursements, assignment length, and even clauses. With the help of a dedicated GHR Travel Nursing recruiter, you can explore various terms of work that increase your quality of life on and off the job. You may not redline a whole agreement, but you may get flexibility where it matters most.
Skip the overtime with less guilt.
Travel nursing can free you of pressures felt by a long-term employer. With travel nursing, you can keep your days off to recharge, run errands, or go out and have some fun in a new and exciting place without feeling guilted by known office dynamics (it's the name of the game, right?) The extra shifts are there for the taking when you want to—it's a win-win scenario.
Explore different settings and widen your experience.
Want to avoid a specific setting? Want to explore a new one? You can branch out confidently with travel nursing while knowing that no assignment is permanent. It's a terrific way to try new things and round out your experience if you want to acquire new skills in a short amount of time. Best part? You have a recruiter in your corner every step of the way. Resources are also available to help you with licenses, CEU discounts, additional certifications, and career growth opportunities.
Build relationships while avoiding the politics.
Travel nursing allows nurses to meet new people across the country and build lasting relationships within their field of work and beyond. Contracts with GHR are typically only three months (unless you extend), so it becomes much easier to steer clear of drama in your unit or floor—leaving you with energy to focus on what matters most: helping your patients.
Take a breather when you want to.
Working on a contract basis allows travel nurses to take some well-deserved time off between contracts without fear. You can plan to be home and between work to take care of a relative after their surgery, join a traveling tour company to see the world, or choose to be home with your family for a while, tending to the home. This work model can be a lifesaver when life happens or rare opportunities present themselves.
Do it without sacrificing security.
Many nurses are afraid of losing traditional employment benefits such as medical insurance, 401(k) opportunities, and more protections from employers. However, if employed through GHR Travel Nursing, you get an excellent benefits package, and it's unlikely to feel like you are walking away from something great. Recruiters and other travel nurses are great resources for nurses who have specific questions or want to look further into their options with Travel Nursing.
Nursing is a demanding profession, no matter where and how you choose to work. But every day, more nurses are making the switch to travel nursing, gaining control over their work situations, and finding ways to provide the best possible care for their patients on their own terms.
It's about helping yourself before you can help others. We get it. It's not selfish to know your limits for shifts or protect yourself from unnecessary drama when you save lives for a living. The best patient outcomes start with the staff being at their best. If you are ready to take control of your career, chat today with a GHR Travel Nursing recruitment expert.