As a nurse, you have a variety of options available to you when deciding where you want to work. While some may choose to go a more conventional route of working in a hospital, rehabilitation center or outpatient facility in the local area, there's also the more adventurous option of becoming a travel nurse.
Choosing a career as a travel nurse can be a lucrative and satisfying career decision for registered nurses that are curious, adaptable, flexible and looking to gain experience across various facilities throughout the country. As a travel nurse, you are not only working in a variety of locations and settings which will help strengthen your resume, but travel nursing also comes with unique benefits for housing and allowances as well as opportunities to travel to new locations, embrace new cultures and broaden your life experiences.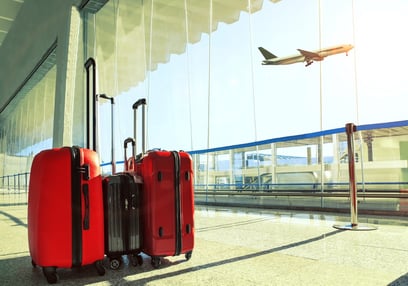 Consider the following tips for maximizing your experience as a travel nurse:
Learn about the new area before your assignment begins
Prior to starting an assignment, take some time to research the activities, events, culture, history and places of interest in the area. Familiarizing yourself a bit with the new location will help you get started and make the most of your time there.
Get the insiders scoop
Unlike going on vacation, which provides just a taste of the area, actually living in new locations for a stint of time offers the opportunity to learn the ins and outs of your temporary home. While tourism sites and books may be a good place to start to learn about the area, talking to your coworkers or other locals is an excellent resource for discovering must-do activities, the best restaurants, deals, fun places to visit, etc.
Immerse yourself in the culture
If the location of your assignment is in an area rich in a particular culture, immerse yourself in learning more and taking part in it. You can do so by learning about their traditions, eating new foods and attending community events.
Choose assignments near family and friends
One of the downsides of being a travel nurse is having to be away from your family and friends for the extended period of time during your assignment. For those with remote family and friends spread across the country, consider assignments near your loved ones! Not only will you reap the benefits of traveling to new locations and working within new healthcare facilities, but you also have the comfort of familiar faces.
Gain valuable work experience
Unlike traditional nursing assignments, travel nurses have the ability to gain valuable work experience that could take other RNs years to acquire by working in one location. While a patient is a patient no matter where you are, you are more likely to learn about a variety of new technology, procedures and systems that are geographically- or facility-specific. Establishing a diverse experience and work history is always a good thing.
Cross off bucket-list destinations
As a travel nurse, you'll not only be learning about yourself and breaking out of your comfort zone, but you also can cross destinations off of your bucket list instead of just dreaming about them. One of the significant advantages of a career as a travel nurse is the opportunity to travel to new locations while getting paid. Use this opportunity to explore the country and visit new and exciting destinations.
Ask about education classes and in-services
Find out if the hospital or facility you're assigned to has any upcoming in-services or continuing education classes that you can take. Taking advantage of these opportunities is a great way to learn about equipment or procedures that you are not familiar with.
Keep perspective and make the most of it
While every day may not seem like a vacation, don't lose sight of the perks of working as a travel nurse. Your career provides you with the unique opportunity to combine your work, travel and meeting new people all while making money, so take the time to enjoy it and experience all the benefits of being a travel nurse!
If a career as a travel nurse speaks to you, apply now or contact one of our experienced Nursing Staffing Specialist today to learn more about our travel nurse opportunities! Our staff will work with you to find a nursing job that matches your needs, skills, schedule and career goals.