Finding the perfect travel nursing agency to work with can be a daunting process. Think of it like a game of Tetris—there are a bunch of moving parts that need to fit perfectly together. The nurse, recruiter and agency all need to work in tandem to create a meaningful, productive and worthwhile partnership. To help guide your evaluations, we've got several tips to help you find the perfect agency for you and your needs.
Do your research
This probably goes without saying, but one of the first things you need to do is research. There are dozens of travel nursing agencies out there just waiting to snatch up talented and experienced nurses. The travel nursing industry is extremely competitive and moves quickly. Do some research by scanning an agency's Facebook page, reviewing travel nursing online groups, reading company reviews, or reaching out to fellow nurses who have traveled before.
Be careful not to give your information out to too many agencies at one time or your phone may be ringing off the hook. Did we mention how in-demand travel nurses are? When you have 1-3 agencies in mind, connect with them. They will ask you several questions, but it's just as important to ask them questions, too. Have a list prepared outlining your wants and must-haves. Ask them what locations they have the most jobs in to get an idea of their popular areas. And be sure to inquire about the length of shifts, application process and housing.
Don't get too caught up in the specifics. An assignment an agency has today may not be available tomorrow. Jobs come and go quickly, so when doing your agency evaluations, keep a big-picture view of the organization.
Consider compensation and service
Talking to multiple travel nursing agencies can be confusing since each will have their own processes, systems and offerings. The first points to consider are pay and benefits. Agencies that are transparent and clear in outlining their compensation packages will make your life a lot easier. Also inquire about pay timelines as many nurses see weekly pay as a major benefit.
In addition to pay rates, be sure to discuss other income opportunities. Some agencies will also offer incentives such as sign-on bonuses, completion bonuses and referral bonuses.
When it comes to your compensation package, keep in mind that nothing is ever "free." What you're gaining in one area (housing, stipends, etc.) you may be losing in another area. If you have a specific want or need, express that to the agency; good agencies will work to make it happen. And remember that assignments in tropical locations often pay lower, which may be a deal-breaker for some.
Service and support is another area to review. Working as a travel nurse is fun, but dealing with the paperwork and submission processes can try your patience. Look for an agency that wants to make your life easier. Top agencies will help you with the application process, assist you in applying for a new state's license, and do anything else to make your life easier.
Remember: Relationships are key
When it comes to evaluating an agency, it's great to work with an organization that wants to build a long-term relationship with you. Think of it as a career partnership. Ideally, you and your recruiter will have a special bond and element of trust. If something goes wrong on your assignment, they should want to hear from you and help you with anything you may need.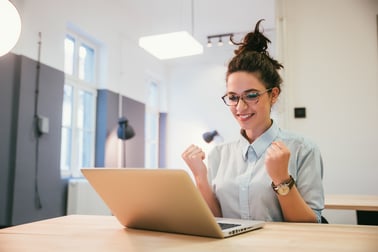 Your recruiter should understand your personal and career goals. When trust is instilled in the nurse/recruiter partnership, both parties are fulfilled, satisfied and will have a lasting relationship. Keep this concept in mind during the evaluation process—it may be the most important insight we have to offer.
If at any time you feel uncomfortable or unsatisfied with an agency, check out others. There are tons of agencies out there that would be lucky to have you, but it's up to you to find the one that fits your needs. You might find that one of the larger agencies provides the exact service you need. Or, you might discover that a small, but reputable agency treats you more like an individual and less like a number. At the end of the day, trust your gut and do what feels right. This is, after all, your career you're talking about.
We hope our tips will help you make the most of your travel nurse experience. Take as much time as needed to thoroughly evaluate agencies to find the right fit for you.